Home Audio
Whole Home Music:
Enjoy beautiful music throughout your home, Rock in the Den or Bach in the Study.
Concealed speakers, equipment and controls.
Individual control in each room.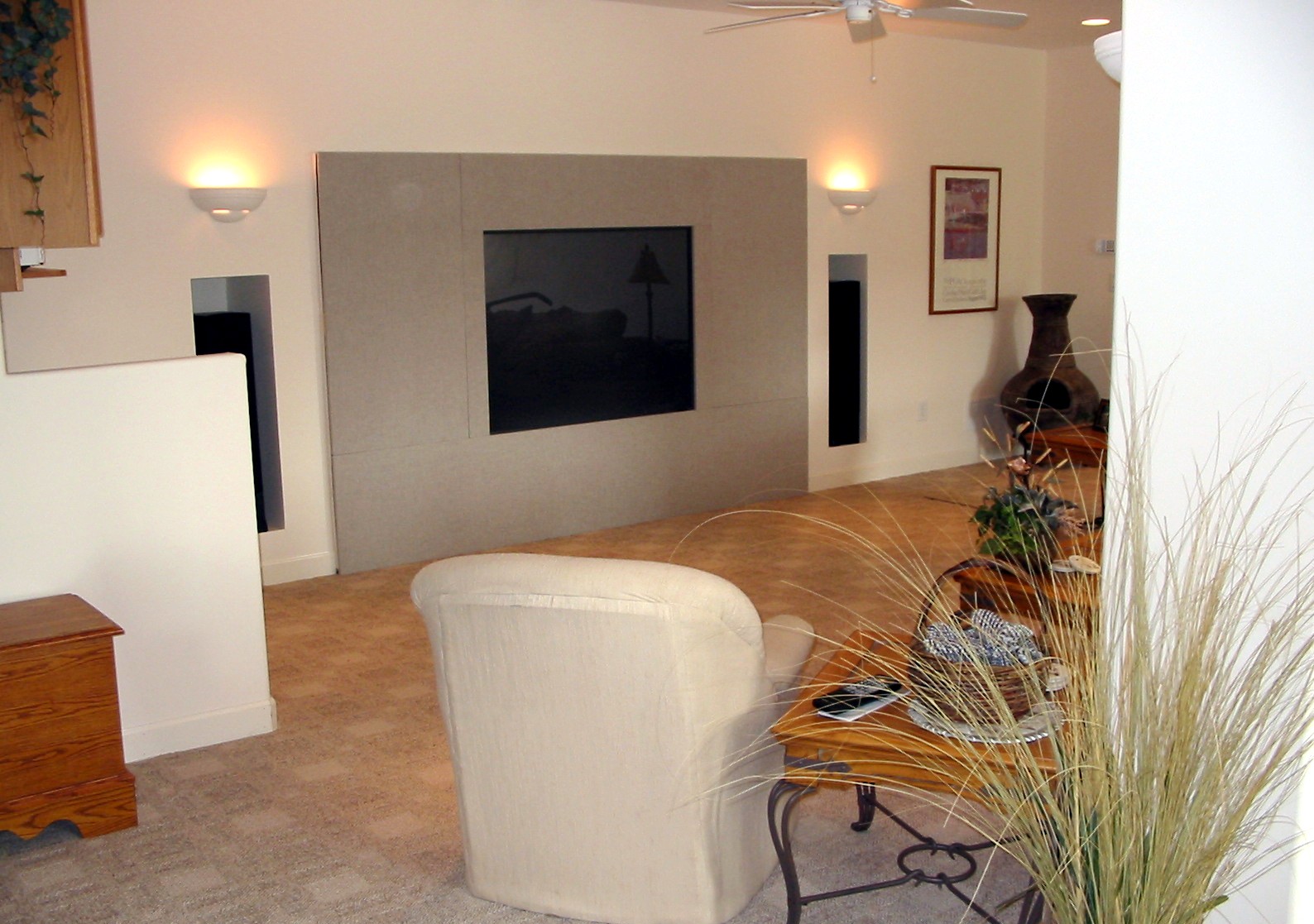 Outdoor Music:
Pool and patio systems for parties or relaxation.
Waterproof speakers (5 yr warranty*)
Speakers and wiring integrated into landscaping.
Outdoor subwoofers!
Outdoor remote control
Stereo:
Yes, we still offer high performance 2-channel systems, turntables, cartridges and all accessories.
We Know Stereo!
Commercial:
Boardroom/conference center/office/business
Quality audio and video to reflect your reputation.
13 inch to 10 foot screens!
CRT DLP and Plasma all in stuning high definition
Hidden speakers and equipment.
Easy remote control operation
Single office or whole building systems.

Home